Jury considers verdict on serial rapist Antoni Imiela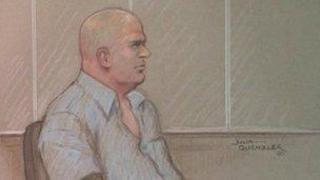 Jurors in the case of a convicted sex attacker accused of raping a woman two decades ago have retired to consider their verdict.
Antoni Imiela, 57, was jailed for life in 2004 following rapes across south-east England, all involving women he did not know, the Old Bailey heard.
He is on trial accused of raping a woman on Christmas Day 1987, in south-east London. She died in 2006.
Mr Imiela denies rape, saying the sex was consensual.