Curry delivery man Abdul Samad's murderer jailed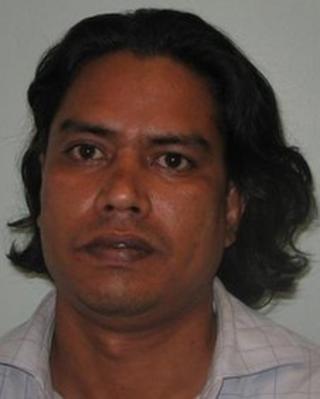 A man has been jailed for life for murdering a curry delivery man who was ambushed and hacked to death.
Abdul Samad, 25, who was known as Kemal, was lured to Canonbury, north London, with a bogus takeaway order.
As he got out of his car, he was chased by two men with a meat cleaver, knife and baseball bat in 1997.
Mohiuddin Bablu, 37, who was extradited from Bangladesh last year, has been told he must serve a minimum of 18 years in prison.
Savage attack
Two weeks before Mr Samad's death, a friend said he had been threatened because he refused to get involved in a dispute involving two groups of men in north London.
Old Bailey Judge Richard McGregor-Johnson said: "This was a savage attack with at least 18 blows struck with a knife and meat cleaver.
"He had done nothing to provoke this attack other than to refuse to get involved in an ongoing dispute which was not his concern.
"The only purpose of this attack was as a warning to others who might be tempted not to obey."
Heard screams
Mark Ellison QC, prosecuting, told the trial Mr Samad, who had recently opened the Curry-in-a-Hurry shop nearby, was still holding the takeaway until just before the attackers caught him.
People living in the street heard screams and went out to see him being attacked.
Some of the homeowners began to chase the attackers before being pulled back by neighbours fearing they would be in danger, said Mr Ellison.
Mr Samad, who lived in Bow, east London, with his wife and two children, died from his injuries later that night.
Mr Ellison said DNA from a scarf used as a mask was traced to Bablu. It also contained the victim's blood.