Sergei Zolotovsky guilty of murders in east London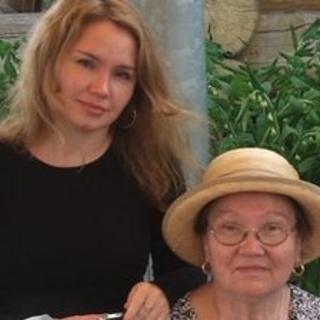 A man who appeared at a trial at the Old Bailey in a hospital bed has been found guilty of murdering his former wife and her mother in London.
Sergei Zolotovsky, 44, stabbed Svetlana Zolotovska, 40, as she walked to work in Beckton Park before attacking Antonina Belska, 70, at her home.
Zolotovsky, of Stratford, east London, tried to set fire to the house.
The welder, who suffered paralysis after two suicide attempts since the murders, appeared in court in a bed.
Judge Stephen Kramer QC said he will be sentenced on 27 April but possibly through a videolink, to avoid the "expense and difficulties that there have been in transporting the defendant and accommodating him comfortably here".
'This sinner'
The jury heard Russian-born Zolotovsky attacked his former wife, who he had been married to for 20 years, two days after a financial settlement was made as part of their "acrimonious" divorce.
He stabbed Svetlana Zolotovska in the abdomen before cutting her throat and heading to their former marital home in East Ham, where he stabbed his former mother-in-law to death.
He then tried to set fire to the house and tried to cut his wrists after the murders, the jury heard.
He also wrote a letter and left it in a flat in north London where he was living.
In it, he said: "I re-did myself everything in that house, all with my own hands.
"A house must be given to me and not to her, absolutely not to her. This sinner."