Lib Dem Paddick promises one hour London bus ticket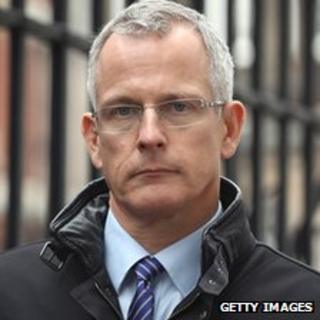 Passengers would be able to travel on several buses using a ticket valid for an hour under a policy put forward by the Lib Dems London mayoral candidate.
Brian Paddick said the one hour bus ticket, included in his manifesto, works in many European cities.
Currently a single bus journey in London costs £1.35 on pay-as-you-go Oyster card and £2.30 for cash tickets.
Labour's Ken Livingstone said the plan would cost £100m. The Greens said the scheme was included in its strategy.
Mr Paddick, who is touring eight London boroughs on a bus with his Deputy Mayor candidate Caroline Pidgeon, said multiple journeys on a single ticket is popular in Europe.
'Realistic proposal'
He said: "Our Fairer Fares package, including the one hour bus ticket, is a realistic and fully costed proposal that targets fare reductions at passengers who need them most.
"I'm committed to keeping fares as low as possible, offering discounts for those who travel out of peak hours, bringing in a part time travelcard and ending the scandal of Oyster overcharging - sensible money saving policies."
Criticising Labour candidate Ken Livingstone, Mr Paddick said: "Ken Livingstone's pledge to reduce fares by 7% is irresponsible... [it] would be a serious threat to bus services and the Tube upgrade programme."
A spokesperson for Mr Livingstone said: "There is now only one mayoral candidate in this election refusing to cut Londoners' fares - Tory Mayor Boris Johnson.
"Brian Paddick's scheme would cost around £100m, Ken thinks this money is better spent helping to cut everyone's fares, saving bus, Tube, overground, and tram passengers on average £1,000 over four years."
A spokesperson for Green Party candidate Jenny Jones said: "Greens are committed to looking for ways to bring costs down for public transport users, and the one hour bus ticket is included in our transport strategy."
Mr Johnson's team has yet to comment.
Mr Paddick's six-point transport manifesto also promised discounts for people taking the Tube, overground or Docklands Light Railway before 07:30 and said those commuting regularly three days a week would get discounts similar to weekly travelcards.
He also wants to introduce a 24-hour travelcard for Outer London and make it easier for people to get a refund if they are overcharged on Oyster.
He has also promised to carry out a review of all London fare zones.