London election 2012: Siobhan Benita's 'massive result'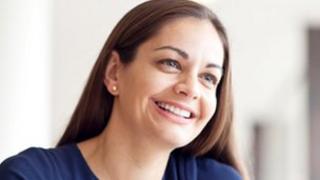 Siobhan Benita, the independent candidate for Mayor of London, has promised to stay in politics.
The former civil servant finished in fifth place, 7,860 votes behind Liberal Democrat candidate Brian Paddick, with 83,914 of first-preference votes.
"For an unknown independent to come this close to third and fourth place... is a massive, massive result for me."
She said her success had been, in part, down to using social media and putting youth "at the heart" of her campaign.
Speaking to BBC London 94.9, Ms Benita said: "To be up there with the established parties is a fantastic result for me."
She added: "People didn't want the Punch 'n' Judy stuff, they wanted something different.
"People liked the fact I put youth at the heart of the campaign and education and talked with young people in a positive way.
"I was the only person who spent a lot of my campaign conversing with young people. I had lots of support from parents saying how much they'd appreciated that."
'Lots of passion'
She added that more discussion of policies, rather than personalities, during the campaign would have boosted voter turnout.
Ms Benita told the BBC she had already decided to stand for Mayor of London again in 2016.
She said: "I definitely want to stay in politics."
She added: "I achieved this with no party behind me, very little funding - just lots and lots of passion."
Former Cabinet Secretary Sir Gus O'Donnell said she had done extremely well "without a party machine", with very little funding or coverage and no political broadcast.
Paul Waugh, editor of PoliticsHome.com, said it was "very bad for the Liberal Democrats" that Ms Benita had given them such a close run.
Mr Paddick said: "I will continue to work for the people of London in any way that I can and the Liberal Democrats, a party I am proud to have had the opportunity to stand for in this election.
"We ran an honest campaign based on Liberal Democrat principles and now, more than ever, is a time Liberal Democrats have to stand up for what we believe in."
· All the latest election results are available at bbc.co.uk/vote2012