'Dangerous' man missing from Goodmayes Hospital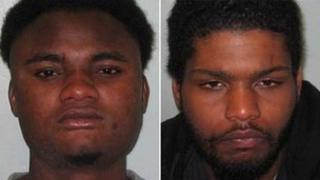 A man, who police believe may be dangerous, is missing from a London hospital.
Kanya Ntuli, 23, is described as black, 5ft 5in tall, of stocky build, with a cut under his right eye. He has a short crew cut and a beard.
Courage Idemudia, 21, also went missing. However he was found by police on Friday.
Both men were reported missing from Goodmayes Hospital, Ilford, at 22:04 BST on Thursday.
Police said Mr Ntuli may be a danger to himself or others and should not be approached.