Sandra Clarke sentenced over Deptford flats blaze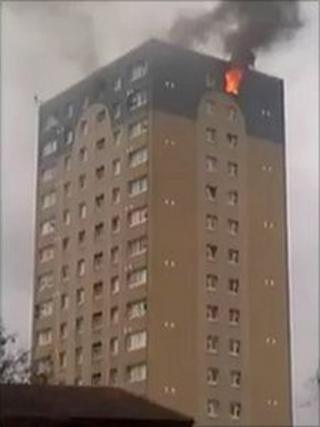 A woman has been sentenced for manslaughter after two people died in a fire at a block of flats she lived in.
Santhirapathy Tharmalingam, 59 and Kunaliny Alagaratnam, 42, died in the blaze at the top floor of the 16-storey Marine Tower in Deptford.
Sandra Clarke, 50, was sentenced at Woolwich Crown Court to 16 years. She must serve a minimum of six years and eight months.
Fifty firefighters tackled the blaze in Abinger Grove on 2 December last year.
A separate charge of arson remains on her file.
Ms Alagaratnam also lived at the flats while Ms Tharmalingam was visiting.