Boy of 14 among three held over Marvin Hogan stabbing in Leyton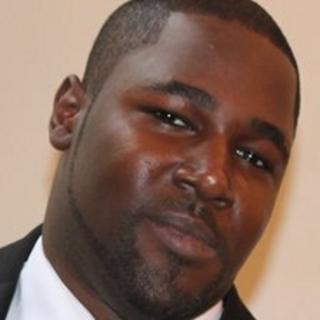 Three people, including a 14-year-old boy, have been arrested in connection with the death of a man who was stabbed in the chest in east London.
Officers found Marvin Hogan, 28, in Thornhill Gardens, Leyton, on Monday night. He died in hospital in the early hours of Tuesday.
The victim, from Leyton, was in his car on Windsor Road when he was confronted by a group of men, police believe.
The three males who were arrested, aged 14, 19 and 20, remain in custody.