Insurers criticised over London riot settlements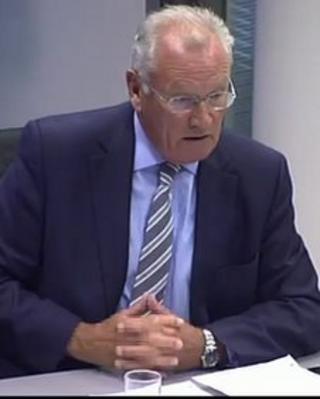 Insurance companies have been accused of being too slow in compensating some victims of last summer's riots.
A London Assembly committee heard criticism from Tottenham MP David Lammy and Sir William Castell, chairman of the charity set up to provide emergency funding for small businesses.
The Association of British Insurers (ABI) defended its members in light of unprecedented events.
It said 95% of August claims had now been made in part or full.
Sir William, chairman of The High Street Fund, said: "These traders were suffering anything from between 20 to 60% loss of their normal trade.
"Just staying alive was something of a challenge for them."
He said he was unable to speed up the compensation process for traders.
'Lack of sensitivity'
He said: "What really concerned me was I was unable either to move central government to push quickly or the ABI to really say 'these people are severely damaged, they are running out of cash, they need your help, you should pay'."
In January, 23% of claimants were still waiting for settlements.
Labour MP Mr Lammy, who previously called the behaviour of insurers "woeful", said there had been a lack of "sensitivity" to people with English as a second language and those running "individual businesses".
Malcolm Tarling, spokesman for the ABI, told the BBC he disputed the criticisms.
He said: "In the four days in August where we saw the riots that hit much of London, insurers dealt with and received thousands of claims from homeowners and businesses and we expect actually to pay over £200m in settling those claims.
"We were acutely aware that this was a very traumatic event and that lots of businesses were on the line here, and we reacted as quickly as possible, and that work continues."
Assembly Member John Biggs, who chairs the Budget and Performance Committee, said:
"We must not allow a worrying rise in uninsured and under-insured businesses to be a legacy of the riots, and we hope to put these concerns to the insurance industry at our next meeting."
The committee will invite representatives of the insurance industry and local councils to a meeting on 10 July.