Wahab Zaaki trial: Killers urged to explain actions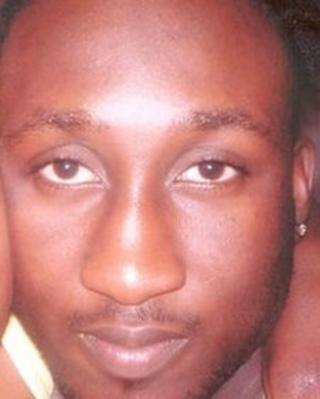 Two convicted killers have been urged to explain why they stabbed a teenager to death as a "small consolation" to the victim's family.
On Thursday, Abubakar Alawi, 20, was convicted of manslaughter and unlawful wounding of Wahab Zaaki in 2009.
Kai Shannon, also 20, was found guilty on Wednesday of murder and wounding with intent.
At the Old Bailey, Judge Brevan QC said it was a "cowardly attack on a defenceless young man".
He said 18-year-old Mr Zaaki was stabbed five times, two of them fatally, while he was smoking cannabis with his friend Rhys Williams in Atlee Terrace Estate in Walthamstow, east London.
Mr Williams, who tried to intervene, was stabbed twice.
It happened in March 2009, when there was a spate of violence in London which saw four teenagers killed in separate incidents over three days.
'Has the courage'
The court heard that the victim, nicknamed Killa, was a member of street gang the DM Crew, and he may have had an argument with some of them over £5 two weeks before he died.
"If between now and when I eventually sentence, they tell the truth about what happened, and I mean the whole truth, as to why the event took place, no matter how trivial, that would give the family of Wahab Zaaki the small consolation of being able to grieve knowing why he was killed," said Judge Brevan.
"I don't believe in fact that either defendant has the courage to do so but if I'm proved wrong I would be delighted."
He said this could mean a 10% reduction in their sentences, which would be passed on 6 July.
Judge Bevan awarded £500 to a 20-year-old woman who was a crucial witness in the case.
Police said there was a "ring of fear" which delayed the killers being brought to justice.