'Poison doctor' Edward Erin jail term is extended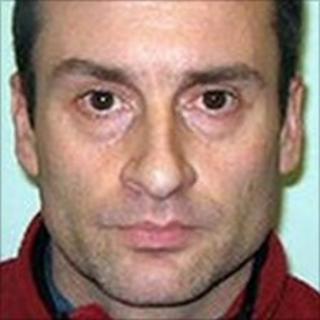 A London doctor who tried to poison his pregnant lover to induce a miscarriage has had his prison sentence extended.
Edward Erin, of Watford, Hertfordshire, was jailed for six years in 2009 for spiking Bella Prowse's drinks.
His sentence has been extended by two years after he was found guilty of perverting the course of justice.
Erin had asked a former cellmate, Joe Mallia, to steal Miss Prowse's mobile phone and send fake messages saying she had made up evidence against him.
'Set-up'
Mr Mallia told a newspaper of Erin's plan after he was freed from jail in May 2010. He also claimed that Erin wanted him to kill Miss Prowse and their son as part of the plan.
The newspaper then arranged for him to secretly tape the doctor during a visit to Parkhurst prison on the Isle of Wight.
In the video handed to police, Erin dictated the message he wanted sent to Miss Prowse's boss from her mobile.
Erin, told Mr Mallia: "You say 'I can't live with my life any more. I set Ed up, I put the drugs in the drinks. Ed was the best ever. He's done nothing wrong but I have lied to the police and the court and I can't get busted because of my baby. What should I do?"'
During sentencing at Portsmouth Crown Court, Judge Richard Price ordered the medic to serve the two years consecutively to that which he is already serving.
Det Sgt John Stirling, of Hampshire and Isle of Wight police, said: "The judge said he would have given him a more substantial sentence if he hadn't already been serving a substantial sentence already."
Erin was caught for the previous offence, which happened in 2008, after Miss Prowse became suspicious and took the poisoned drinks - a coffee and orange juice - to police.
The medic was a chest consultant at St Mary's hospital in Paddington, west London, when Miss Prowse, who worked there as a secretary, became the latest in a series of affairs.
Despite the attempted poisoning, she later gave birth to a healthy boy, Ernie.