Nine men charged over over Danny O'Shea murder in Canning Town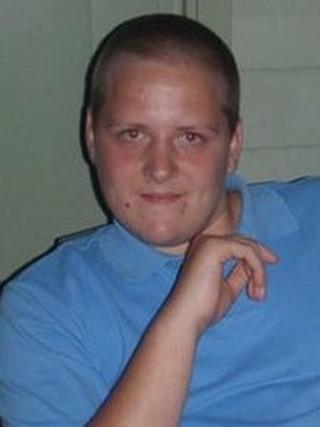 Nine men have been charged with murder over the fatal stabbing of an 18-year-old man in east London.
Danny O'Shea, 18, of Gill Avenue, was killed close to his home in Canning Town on 2 December last year.
Police found him in Gill Avenue and he died at the scene. A stab wound to the neck was the cause of death.
All nine were also charged with conspiracy to commit grievous bodily harm. They are due at Highbury Corner Magistrates' Court on Thursday.
The accused are Paul Johnson, 33, O'Neil Wareham, 29, Andrew Johnson, all three from Harrow; Kevin Richards, 32, from the Willesden area; Ferron Perue, 24, of Birmingham; Nugent Rowe, 29, of Pinner; Christopher Nathaniel, 35, and Paul Boadi, 34, both from Poplar; David Hylton, 47, from Camden.