London 2012: Olympic cars card cloning 'clanger'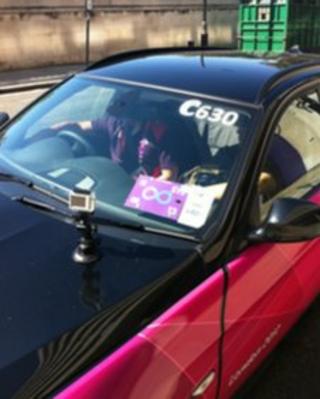 If you've seen the BBC series Twenty Twelve you'll be aware of the bungling and mishaps that have befallen those fictional Games organisers.
Life has oddly reflected art in a couple of cases; we've seen a bus carrying US athletes get lost (there's some dispute over if it was actually lost) and last night there was also the unfortunate mix up in Glasgow involving photos of North Korean athletes alongside the South Korean flag.
I'm afraid there was another clanger that I feel it is my duty to report.
Back in April there were a small number, around 20, of Olympic BMWs which had fuel cards.
Unfortunately those fuel cards were cloned and they were used fraudulently.
It didn't help that the four-figure PIN number was - yes, you guessed it - 2012.
Needless to say the PIN numbers for the fleet now are not 2012 and there have not been any more problems.
A London 2012 spokesperson said: "A very small number of pre-Games fuel cards were fraudulently used in April. This use was picked up immediately by a team that tracks the fuel card usage daily and the information was passed to the police.
"The Games Time fuel cards have been active since the start of July and there has been no fraudulent use of these cards."
If you want to comment or call me a kill joy please post below.