Jessica Harper admits £2.4m Lloyds Bank fraud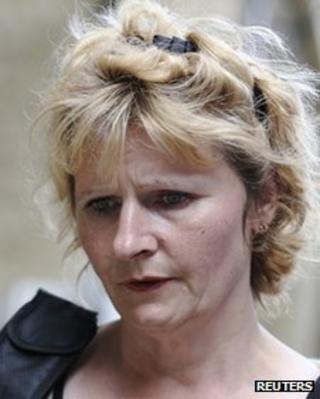 A former Lloyds Bank worker in charge of online security has admitted carrying out a fraud worth more than £2.4m.
Jessica Harper, 50, had been accused of submitting false invoices to claim payments between 2007 and 2011.
At the time she was working as head of fraud and security for digital banking and made false claims totalling £2,463,750.
Harper, of South Croydon, south London, will be sentenced on 21 September.
At Southwark Crown Court, Harper admitted a single charge of fraud by abuse of position by submitting false invoices to claim payments.
'Very simple fraud'
She also admitted a single charge of transferring criminal property, the money, which she had defrauded from her employers.
Harper was arrested on 21 December last year, before being charged in May.
Antony Swift, prosecuting, did not open the facts of the case but said it was a "a very simple fraud".
He added Harper had already repaid £300,000 and was in the process of selling her house for about £700,000.
"That will be some £1m out of £2.5m that's gone missing," he told the judge.
Carol Hawley, defending, said: "She appreciates the seriousness and has made full admissions in interview.
"She understands perfectly well on the next occasion she will be facing imprisonment of some length."
Breach of trust
Judge Nicholas Loraine-Smith granted Harper bail on the condition she stays at her current address, obeys a 21:00 to 07:00 curfew and hands in her passport.
Sue Patten, head of the Crown Prosecution Service, Central Fraud Division, said: "Jessica Harper has today been convicted of the type of crime the bank employed her to combat.
"The evidence in the case was clear and left Harper with little choice but to plead guilty.
"In doing so, she has admitted to a huge breach of trust against her former employer."
Lloyds is now 39.7% state-owned after being bailed out by the government during the financial crisis.