London man among dead in Thailand fire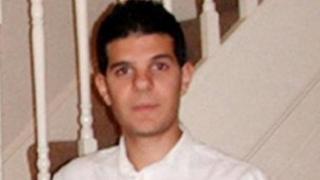 A 24-year-old man from north London was among four people killed in a fire at a nightclub in Thailand, police said.
Michael Pio Tzouvanni had gone to the Tiger Discotheque in Phuket with two friends when the blaze broke out in the early hours of Friday.
The group split up just before the fire. Mr Tzouvanni died from smoke inhalation, Thai police said.
Mr Tzouvanni's brother, Joseph, flew out to Phuket over the weekend after he was reported missing.
The others killed in the fire are believed to be two Thai women and a French man. Eleven people were injured.
Thai officials said the fire could have been caused by lightning striking a transformer.
Mr Tzouvanni's family, from Winchmore Hill, was too upset to speak, a spokesman for the family said.
Earlier Joseph Tzouvanni, 26, told the Phuket Gazette that his brother, a construction developer, had been in Phuket for 10 days.
He was due to leave the island earlier but had extended his holiday by four days.
In a previous appeal for information about his brother, Mr Tzouvanni told the newspaper: "Michael called his friend at 4am at the Tiger Discotheque on the day of the fire... I don't know what he talked about with his friend."
The nightclub is located in the Patong beach area and is well-known among both tourists and locals.
Reports said the fire broke out at about 04:00 local time (22:00 BST), after the official closing hours.
But there were up to 80 people there who were taking shelter from rain, an executive with the group which operates the venue told AFP.
Tomrongsak Boonyarunk told the news agency there were up to three lightning strikes and black-outs before the blaze.