Philipp Bonhoeffer struck off medical register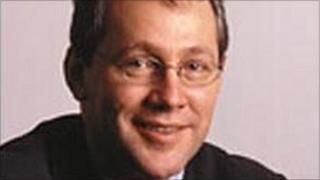 A former Great Ormond Street Hospital cardiologist has been struck off the medical register after he was found guilty of molesting boys.
Professor Philipp Bonhoeffer was ruled guilty of sexually motivated conduct by a panel at the Medical Practitioners Tribunal Service on Friday.
Prof Bonhoeffer was found to have behaved inappropriately towards children in Kenya and a boy in France.
He was dismissed by the central London hospital in 2010.
'Deep-seated problem'
Earlier on Tuesday, the panel ruled that Prof Bonhoeffer's fitness to practise was impaired by reason of misconduct and decided to erase him from the register.
On Friday he was judged to have inappropriately touched a boy aged 10 in France in 1997 and to have behaved in an inappropriate manner towards boys in Kenya.
Prof Bonhoeffer was employed by Great Ormond Street Hospital (GOSH) in central London from 2001.
In 2002 he became head of cardiology until his dismissal in May 2010.
The panel said Prof Bonhoeffer has a "deep-seated behavioural problem".
Panel chairman David Kyle said: "The panel is of the view that Professor Bonhoeffer's case represents one of the most serious forms of abuse, both of young boys and of his own privileged position as a member of the medical profession."
Sexual touching
The tribunal panel in Manchester decided it was proven that Prof Bonhoeffer had committed inappropriate conduct while in Kenya to undertake charitable medical work between 1993 and 2008.
The panel heard that in 1995 during an overnight stay at a camp in Kenya, he behaved in a sexually motivated way towards a boy of 13.
Prof Bonhoeffer was also found to have touched a 16-year-old Kenyan boy sexually, telling him such conduct was normal and acceptable in Europe.
A GOSH spokeswoman has said the doctor stopped seeing patients at the trust in 2009.
She said: "We have been reassured by the GMC that this hearing is unconnected with his duties at the hospital."
A statement from the professor's lawyers said he maintained his denial of the allegations.
It went on: "He has no intention of resuming the practice of medicine in the United Kingdom.
"He no longer has any confidence in the fairness of the process or, given the history of the case, that the proceedings will be concluded in a timely way."