Football coach sex assault case: Plea to 'victims'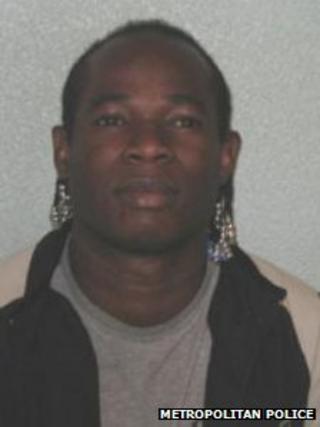 Further possible victims of a south-east London football coach jailed for sexual assault are being urged to contact police.
Marlon Barnes, 41, who ran training sessions in Sydenham and Penge, is serving a two-year prison sentence.
He had denied sexually assaulting a 16-year-old boy after a training session. He was convicted in August and sentenced at the Old Bailey on Friday.
Police said Barnes may have committed other, similar offences.
'Sexual predator'
Barnes of Dartmouth Road, Sydenham, was banned from coaching under-18s and placed on the Sexual Offenders Register for 10 years.
Speaking after the case, police said the victim sustained a groin injury and had been left behind at the end of training.
Barnes, who had previously been banned from coaching in 2007, assaulted him on the football pitch.
He was charged a week later.
Det Con Ivan Rydqvist said: "Marlon Barnes is a sexual predator who deliberately set about targeting youngsters and engaging them in football training sessions with a view to sexually exploiting them.
"I believe he may have committed other, similar offences and would urge anyone who believes that they may have been a victim to have the confidence to report the incident to the police.
"We are here to support and protect you."