Two charged with Lewisham High Street fight murder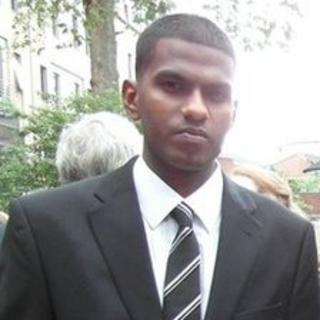 Two men have been charged with murder after man died following a group fight on a road in south-east London.
Thierry Christian-Gnanakumar, 22, of Catford, was attacked outside a library in Lewisham High Street on 10 November.
The cause of death was given as severe blunt force trauma to the head and face.
Jayruban Vivekananthan, 26, of Woolwich, and Pirunthan Kunaratatnam, 23, will appear at Bromley Magistrates' Court via video link later.
A third man, Kohulan Podiappuhamey, 24, from Catford, south-east London, was charged with murder on Monday, and remanded in custody.