Man who pretended lover was alive for 18 years is jailed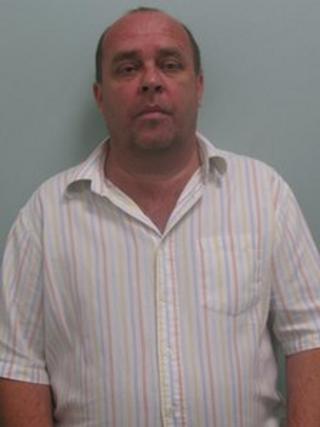 A married man who killed his lover, hid her body and pretended that she was still alive for 18 years, has been jailed for 12 years.
Kevin Doherty, 57, of South Woodford, east London, denied murdering Jane Harrison, 32, who went missing in 1995.
He was convicted of manslaughter at the Old Bailey after a jury could not reach a verdict on murder.
In sentencing, Judge Christopher Moss said Doherty kept a "dreadful secret" of where he had hidden her body.
The prosecution told the court Doherty killed Miss Harrison and hid her body in a garage before reporting her missing the next day.
Miss Harrison had a one-year-old son with Doherty and another 14-year-old son from a previous relationship.
She was last seen shopping in Wood Green, north London with Doherty for a holiday they were due to take two days later in June 1995.
Doherty claimed he had dropped her off near her mother's home in Stoke Newington before he went to her home.
Jonathan Rees QC, prosecuting, said Miss Harrison's body had never been found and the evidence against Doherty was only circumstantial.
'Sweaty and panicky'
A few hours after she disappeared Doherty twice secretly used his mobile phone to call Miss Harrison's flat in Highbury.
The court heard he claimed she had gone off with another man and was heard to say: "Where are you now?"
Her babysitter said Doherty looked "sweaty and panicky" and claimed it was Miss Harrison on the phone, saying she would be home later.
Mr Rees said: "This purported phone call was nothing more than a continuation of the charade the defendant had embarked upon.
"This call was not made by Jane Harrison. The call came from his mobile. He was pretending to speak to Jane."
Shortly afterwards, the phone rang again when Miss Harrison's teenage son had returned home and asked where his mother was.
He heard Doherty say: "Don't worry, come home."
Mr Rees said: "This was the second sham telephone call the defendant made to the flat using his mobile phone, pretending to be Jane Harrison.
"Essentially, he was trying to manufacture an alibi."
Doherty was questioned about her abduction in 1995 but was arrested last year after a murder inquiry was launched.
He told officers he and Miss Harrison had an on-off relationship during the three years they were together, with him sometimes living with his wife.
Mr Rees said: "He said he was not a jealous person even though they had split up on a number of occasions.
"He said he kept going back and was besotted with her. It was a sexual thing and he was not in love with her."
Det Insp Dermot Carroll said: "At last Jane's family have got the justice they have sought.
"Doherty has kept his lie up for almost two decades. He has persistently lied to police, Jane's family and to his own family and friends.
"I only hope now he has the decency to tell us what happened to Jane."