Pimlico attack: Teenager died of multiple stab wounds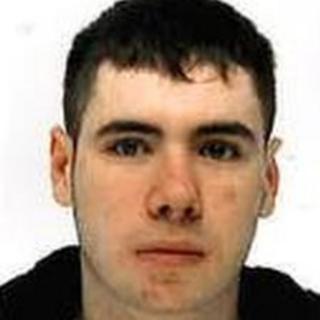 A teenager said to have been attacked by a gang died from multiple stab wounds, a post-mortem examination has found.
Hani Abou El Kheir, 16, was stabbed in Lupus Street, Pimlico, just before 19:00 GMT on Sunday in a suspected drugs-related attack.
Emergency services tried to save him at the scene but he died a few hours later in hospital.
Police believe Hani, who lived nearby, was assaulted by several youths.
Detectives are keeping an "open mind" regarding a motive for the attack.
'Unbearable pain'
Scotland Yard said no one had been arrested in connection with the death of Hani, who lived nearby on the Churchill Gardens estate.
On Tuesday a note from his mother Pauline Hickey was left with flowers at the scene where he died.
It read: "My baby. My heart is broken. I love you so much, the pain is unbearable. Your loving mother."
Another tribute attached to a nearby bus stop was a copy of a note written by Hani to his mother, alongside a picture of him as a child.
It said: "Thank you for being the best mum. Love to mummy, thank you for everything. Love from Hani."
The tribute was signed from relatives including the teenager's grandparents, and cousins in Ireland.