Pimlico stabbing: Eight arrests over Hani Abou El Kheir death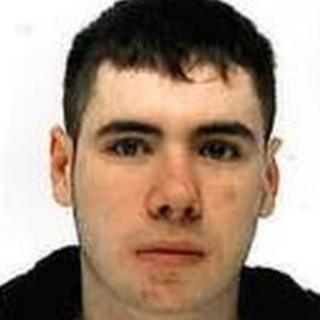 Eight more people have been arrested by detectives investigating the stabbing of a 16-year-old boy in central London, four of them on suspicion of murder.
Hani Abou El Kheir died from multiple stab wounds in a suspected drugs-related attack in Lupus Street, Pimlico, last Sunday.
Four males were arrested on suspicion of murder and three females and a male on suspicion of assisting an offender.
Officers arrested a 20-year-old man on suspicion of murder on Thursday.
He has been bailed until March. Police have said they think at least 10 people were involved in the attack.
The eight people arrested on Saturday were being held in custody at various police stations, Scotland Yard said.
Appeal a week on
Hani, who lived on the nearby Churchill Gardens estate, died at King's College Hospital.
Police are due to return to the scene of the stabbing on Sunday evening, a week after the incident, to encourage people to come forward with information.
Leaflets are to be handed out to residents, including appeals from Hani's mother, Pauline Hickey, other members of his family and his girlfriend.
The leaflets say: "We would like to extend sincere gratitude for all the well wishes, love and generosity from the local community.
"Hani was a happy, warm-hearted and loving person who respected and appreciated any person who encountered him in his everyday life.
"He always had time and an infectious smile and he would be proud if it had been returned in kind to him.
"Hani and his mum had an unconditional and unbreakable bond. He will live forever in our hearts."