Pimlico stabbing: Sixth arrest over Hani Abou El Kheir death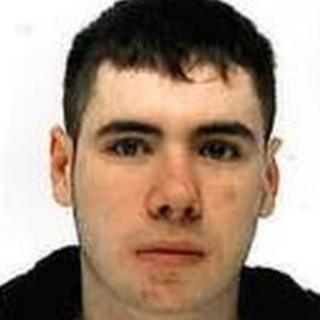 A sixth person has been arrested on suspicion of murdering a teenager in central London.
Hani Abou El Kheir, 16, was attacked in Lupus Street, Pimlico, on 27 January. Police have said they think at least 10 people were involved.
Police made the latest arrest after a 19-year-old presented himself at an east London station.
Ahmed Mikhaimar, 19, of Vauxhall, has been charged with murder and appeared in court on Tuesday.
Police have also arrested two men, aged 20 and 18, and two youths, aged 16 and 17, on suspicion of Hani's murder. They have all been released on bail.
Four other people were held on suspicion of assisting an offender - a man aged 48, a woman of 47 and two girls aged 16 and 17. They have also all been released.
Police were called to Lupus Street, near where Hani lived on the Churchill Gardens estate, where the teenager was found with stab wounds.
He was taken to hospital but later died.
Police had also made an appeal to trace a taxi driver who may have picked up three of the suspects. He has now been traced.