Marcus Innocent shooting: Seventh man charged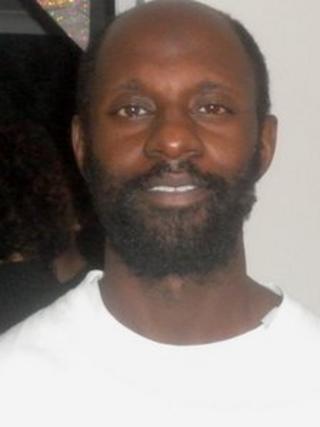 A seventh man has been charged with the murder of Marcus Innocent who was shot near shops in Woolwich.
Abdirizak Ibrahim Abdi, 24 and from Greenwich will appear before Bexley Magistrates' Court on Wednesday.
Mr Innocent, 35, died during a dispute with a group of up to 20 people near the shops in Kingsman Street at the junction with Lord Warwick Street last November.
A post-mortem examination found he died from a bullet wound to the stomach.
Also charged are Daniel Burgess, 32, Perry Sutton, 24, from Dartford, brothers Richard Brennan, 28, and Jack Brennan, 21, and Raffael Scialo, 24, all from Greenwich and Dervis Bayram, 23, from Kidbrooke.
All have been remanded in custody.