Hounslow 'worst' London borough for fuel thefts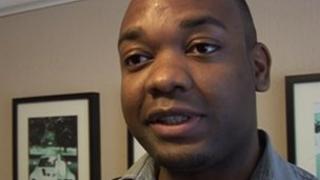 Hounslow is the worst London borough for fuel being stolen from vehicles, according to figures obtained from the Metropolitan Police.
The west London borough had a total of 175 reports between 2009 and 2012, but only five prosecutions.
Greenwich, Lewisham, Southwark and Merton emerge in the top five boroughs for fuel theft.
The Met said the majority of thefts were from commercial haulage vehicles which were prominent in Hounslow.
It said the area served both Heathrow airport and central London and advised that parking goods vehicles in areas with good lighting and CCTV was the most effective way of reducing opportunities for thieves to steal diesel.
'Incredibly irritated'
Across London, reports of fuel thefts have increased by a third in three years. In 2009 there were 389 reports, while in 2012 there were 510.
Rory Reid, who had petrol stolen from his car in Thornton Heath, south London, said: "I was incredibly irritated because it had happened to me and I felt violated, but also because it had happened in broad daylight."
The AA said the fuel was usually either siphoned out through the petrol cap or cars were drilled from underneath, causing considerable damage.
A spokesman from the AA said: "On average we have attended one fuel theft a week and we've noticed that it's actually on the increase."
Campaigners from Fairfueluk.com blame the government's high fuel duty and say it will only get worse if petrol and diesel costs are not reduced.
Petrol can cost up to £1.48 a litre in London.
The government said fuel duty has not risen in two years and is now 7% lower in real terms than in May 2010.