Ealing Council votes for A&E closures plan referral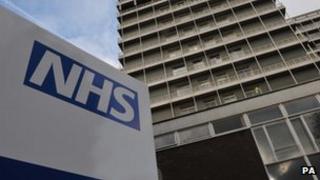 A decision over whether to downgrade A&E departments in north-west London will be made by an independent panel.
A&E units are under threat in Charing Cross, Central Middlesex, Hammersmith and Ealing hospitals.
A joint committee of Primary Care Trusts confirmed NHS North West London's initial decision in February.
But a decision by Ealing Council's scrutiny committee means it must now be looked at again.
NHS North West London has previously said the changes would save money and improve care.
If the units are downgraded, more serious emergencies would be referred to A&Es at Hillingdon, Northwick Park, West Middlesex, Chelsea and Westminster or St Mary's hospitals.
Following a meeting of the council's health and adult social services scrutiny panel Ealing Council's leader Councillor Julian Bell said: "The council's referral will mean that these plans will now be examined by an independent panel appointed by the government.
"As the plans do not meet the four basic tests set before hospital services can be reconfigured we believe Jeremy Hunt will have no choice but to overturn the NHS decision.
"It is important that we continue to show our opposition and so we are planning a protest march and rally in Ealing on Saturday 27 April."
Following the decision in February Andy Slaughter, Labour MP for Hammersmith, said he had requested Jeremy Hunt to refer the decision to an independent panel and was told one of the affected councils needed to vote for that to happen.
'Duty to consult'
Mr Slaughter said: "I am pleased that the Secretary of State realises how devastating the closures of Charing Cross Hospital and the other three A&Es in north west London are for my constituents."
A Department of Health spokesman said: "NHS organisations have a duty to consult their local authority Overview and Scrutiny Committees on proposals for the reconfiguration of local health services.
"Scrutiny Committees can refer the decision to the Secretary of State for Health if they are not satisfied with the local NHS consultation, or believe proposals are not in the best interests of patients.
"The Secretary of State for Health can then ask the Independent Reconfiguration Panel for its initial advice on that referral."