Boy, 15, denies bag-snatch murder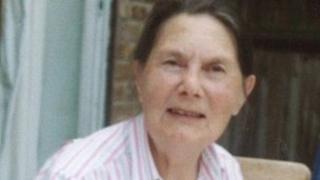 A 15-year-old boy has denied killing a pensioner who died when she was mugged for her handbag.
Partially-sighted Paula Castle, 85, who lived alone, fell after she was robbed in an alleyway off Oldfield Lane South in Greenford, west London.
She died of head injuries in hospital the following day on 20 November.
The teenager pleaded not guilty at the Old Bailey to murder and two counts of robbery and will face trial on 10 April.
Last week, another 15-year-old admitted the manslaughter of Mrs Castle but denied her murder.
He also admitted robbing her of her handbag, and robbing a second woman, Rose Mohamed, of her bag and £120.
The boy will also face trial on 10 April.