No prosecutions over Tower Hamlets vote fraud claims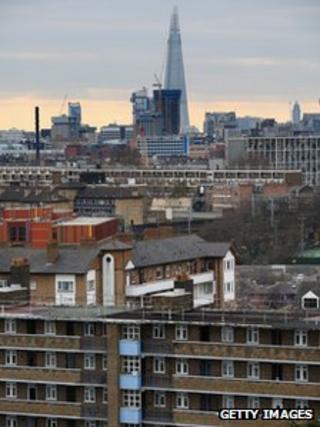 A police investigation has found no evidence of widespread voting fraud in east London.
The Electoral Commission called in Scotland Yard after allegations of postal vote scams in Tower Hamlets last year.
Evidence of possible bogus postal votes was found in three of 64 cases investigated, it said.
But it was not sufficient to identify suspects or bring prosecutions.
The commission called for "significant changes" to address a "breakdown of trust" between senior election officials and some councillors in the borough.
On 3 May last year, voters elected the mayor and London Assembly Members.
Met officers received nearly twice as many reports of fraud from the borough alone than the total for any other force in the country - mostly from local councillors.
It sparked an investigation that involved inquiries at more than 60 properties.
One of the addresses from which postal votes were sent was empty.
'Diverse community'
Another no longer housed the people whose votes were considered suspect and those at a third denied applying for postal votes and would not assist further.
It was decided there was no prospect of tracking down suspects or getting sufficiently concrete evidence.
Many of the other complaints appeared to have been sparked by people referring to out of date registers.
The investigation followed up on media reports that a prisoner and a dead man had also "voted" but found no crime had been committed - the second individual having died after returning his postal vote.
A Met spokesman confirmed the investigation had been completed and "no further action is to be taken by police".
In its report, the commission suggested that some of the allegations may have been sparked by the "very diverse" nature of the local community - where a third of residents are Bangladeshi.
Some false claims of multiple entries on the register at the same address were found by the police to relate to people "who had identical first names and surnames but different middle names", it suggested.
The Electoral Commission demanded an urgent review by the electoral registration and returning officers to find ways by May to improve fraud detection and systems for dealing with allegations.
It said Scotland Yard needed to review its plans for policing the next elections in Tower Hamlets in 2014.
Commission chair Jenny Watson said: "Even a small number of cases of fraud can damage public confidence and there's clearly been a breakdown of trust."
She renewed calls for photo ID to be required at polling stations.
Allegations of postal vote fraud in Tower Hamlets were also made to the Electoral Commission in 2010.