EastEnders' Gemma McCluskie murder: Man jailed for threats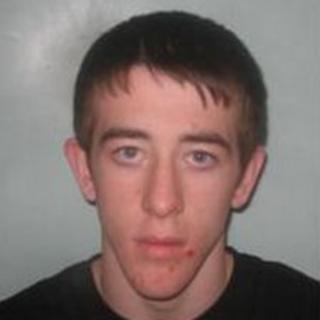 A man who claimed to have kidnapped a former EastEnders actress, later found to have been murdered by her brother, has been jailed for six months.
Sam Dunne, 19 of Greenhithe, Kent, admitted calling Gemma McCluskie's two brothers when she was missing saying he had her and demanded a ransom of £2m.
He made some of the demands to Tony McCluskie, who was later jailed for a minimum of 20 years for killing her.
The actress's torso was found in Regent's Canal, Hackney, last March.
She was killed by being hit over the head at least twice and her body was hacked into six pieces using a cleaver and a knife.
The 29-year-old actress played Kerry Skinner, Ethel Skinner's great-niece, in the BBC soap in 2000 and 2001.
Locked room
Warehouse worker Dunne had initially denied four counts of sending messages that were "grossly offensive or of an indecent, obscene or menacing character" but later changed his plea.
He was sentenced at Medway Magistrates' Court.
Dunne made the threats after the actress was reported missing and her family launched an appeal to find her.
Seeing phone numbers for both of Miss McCluskie's brothers on a poster, Dunne first called Tony McCluskie, 36 of Shoreditch, saying if the family wanted to see the actress again they needed to take £2m to Ebsfleet International Station.
In the second call he requested more money in what he called "Iraqi dollars", and in the third call made two minutes later he repeated the initial demand for £2m.
When McCluskie asked to speak to her, Dunne said she was in a locked room and had been stripped and sexually assaulted.
The conversations were on speaker phone and were heard by several friends who had gathered at her flat to help search for her.
'Torment family'
Danny McCluskie, her other brother, also received a call with the same demands. More were made but he did not answer his phone.
The caller's number had been withheld but police were able to trace it.
Investigating officer, acting Det Ch Insp John Nicholson, said: "Dunne acted despicably, temporarily giving hope to Gemma's many friends and family that she was indeed still alive.
"It's hard to imagine how anyone could think it was a good 'joke' to torment a family going through such an incredibly difficult time in this way.
"Of course Tony McCluskie - who we now know had already murdered his sister - must have thought his luck was in as Dunne was providing him with an alibi."