London empty homes scheme makes only eight habitable in a year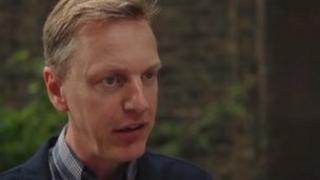 A scheme to bring abandoned, derelict and unused London properties back into use has made only eight homes habitable in the past year.
Just over 1% of the budgeted £3.6m has been spent, the BBC's Sunday Politics has learned.
There are more than 72,000 empty homes in London, according to the charity Empty Homes.
Its chief executive, David Ireland, called the scheme's level of activity "pitifully low".
In his first term, Mayor of London Boris Johnson ran a scheme which brought 5,139 long-term empty homes back into use.
This included a stretch of the North Circular where hundreds of homes had been left derelict since the 1970s.
'Eye off ball'
The mayor's second term has brought another Empty Homes Scheme funded by the Department for Communities and Local Government.
But of a budget of £3.6m for 2012-13, only £39,000 was spent last year.
Labour's London Assembly housing spokesman, Tom Copley, said it was "scandalous" that only eight homes had been made habitable and that Mr Johnson had "taken his eye off the ball".
Deputy Mayor for Housing Richard Blakeway responded: "My officers have told me that they will deliver this programme, that we will bring in over a thousand empty homes over the period of the funding.
"I've been very clear that what we want to see for the public money is those homes brought back into use for a significant length of time."
City Hall said it was important to judge the programme once it had finished.
On Tuesday, Communities minister Don Foster announced that towns and cities in England are to be given £91m to revamp 6,000 derelict and empty homes.
Also this week, figures were published which showed the number of people sleeping rough on London's streets has increased by 13%.