Downing Street and House of Lords cut off by water main burst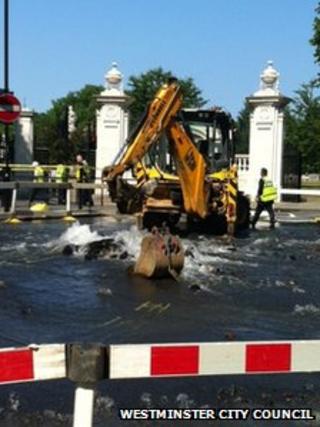 The Prime Minister's home was left high and dry when the water supply to 10 Downing Street was cut.
Gas contractors mistakenly cut through an 18-inch water main in Westminster leaving a flood in Birdcage Walk, Thames Water said.
A number of addresses have been affected including the prime minister's residence, the Palace of Westminster and Wellington Barracks.
Buckingham Gate was closed to traffic due to the flood at 14:00 BST.
A spokesman for Downing Street said they were told to avoid using water.
By 19:00 BST, the water supply had returned to Downing Street.