Arrest over Zafer Eren's Southgate murder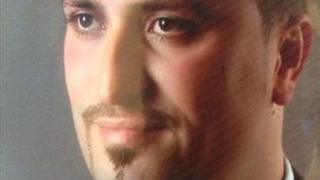 A 22-year-old man has been arrested on suspicion of the fatal shooting of a father of one in north London.
Jamie Marsh-Smith was being held following a joint operation by Met and Thames Valley officers.
Zafer Eren, 34, was shot at Fontaine Court, opposite The Meadway in Southgate in April.
Samuel Zeria, 20, has already been charged with murder, but a £30,000 reward remains on offer for information about the shooting.