Daniel Evbuomwan death: Uncle guilty of murder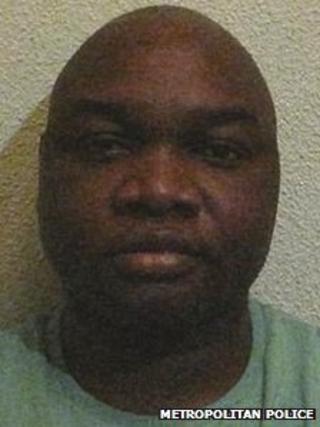 A man has been found guilty of the murder of his three-year-old nephew in south-east London.
The Old Bailey heard Daniel Evbuomwan died in March from multiple injuries to his ribs and multiple fractures to his pelvis, similar to the kind sustained in a road traffic accident.
He was staying at the home of Ben Igbinedion, 44, in Bromley, south-east London, when he was attacked.
Daniel died later in hospital of injuries described as "catastrophic".
The court heard that on the morning of 2 March he could not be woken and was pronounced dead in hospital later the same day.
Professor Anthony Risdon, who carried out a post-mortem examination, described the injuries as "among the most severe he had seen".
'Crushing forces'
The examination concluded that the injuries could not have been caused by an accidental fall.
Prosecutor Richard Whittam QC told jurors: "Daniel had been subject to major trauma of the kind of impact or scale that it might have had in a road traffic accident.
"The injuries to the thorax chest area and abdomen could have been from crushing forces."
Giving his own evidence, Igbinedion, who denied murder, told the court that he treated the boy as if he were his own son.
He claimed he woke Daniel up at 05:30 GMT to use the toilet before returning the child to his room and turning the light off.
He accepted the youngster had been well during the day but could not explain what happened.
Daniel's mother, Augustina Kunu, said in an impact statement: "I cannot get over Daniel's death because of the bond we had.
"He was a brilliant son, a friend, a star, a hero and a help-mate."
Igbinedion will be sentenced later in November.