Bow church wins architectural award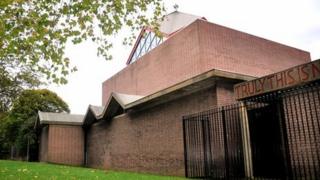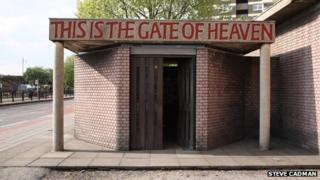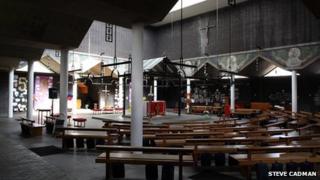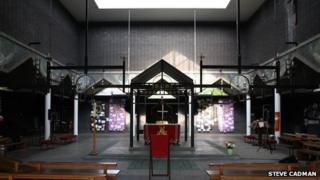 An east London church has been named the UK's best modern church in an architectural competition.
St Paul's Church, in Bow Common, was announced as the winner at a competition organised by the National Churches Trust.
The building, which is known locally as The Gate of Heaven, was built in 1960 and is a Grade-II listed building.
Father Duncan Ross said the building celebrates the "enormous potential" of architectural space.
Father Ross, who was incumbent at St Paul's from 1995 until last month, said: "The first surprise is always on first sight of the extraordinary interior of the church.
"What you find within is so much more than what is promised from the outside.
"The most common response on first encountering the interior is one word: 'wow'."
The competition was part of the trust's 60th anniversary celebrations and was held in association with the Ecclesiastical Architects and Surveyors Association and the 20th Century Society.
More than 200 churches were nominated for the awards by the public, parishes and architects.
The awards were open to church buildings or extensions to existing buildings from Christian denominations in the UK which opened after January 1953.
Sherry Bates, president of the Ecclesiastical Architects and Surveyors Association, said: "The judges sought uplifting architecture that celebrated Christianity and church buildings that best responded to changes in religious liturgy and practice."