Waterloo tower block plan faces judicial review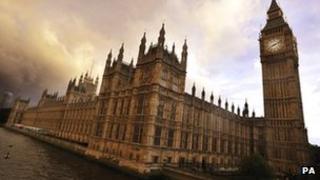 A judicial review over plans for a 29-storey tower block near Waterloo station has been given the go ahead.
Westminster Council and English Heritage asked the government to review plans for the Elizabeth House development.
They said the residential and office block could obscure views of the Houses of Parliament and Westminster Abbey.
Councillor Robert Davis, deputy leader of Westminster Council, said the authority was "delighted".
"The council is committed to preserving the status of the Palace of Westminster as one of the world's most important and most recognised World Heritage Sites," he said.
The council and English Heritage wrote to the Secretary of State for Communities and Local Government in January asking for a public inquiry into the plan, which was approved by Lambeth Council last November.