Body parts in Dagenham lake belong to missing man Neil Buchel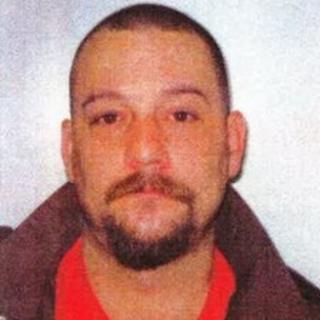 Body parts found in a lake in Dagenham, east London, belong to a man who went missing from the area last month, the Met Police have said.
Police were called to White Hart Lakes, off Chase Road, on Tuesday after a human leg was seen floating there.
The full body, which police say belongs to Neill Buchel, 39, has now been recovered from the lake.
Mr Buchel, who was from Dagenham, had been reported missing by his family on 18 March.
Appealing for information in the murder inquiry, Det Ch Insp Chris Jones, said: "I would like to ask anybody who has used the lakes recently if they have noticed anything unusual.
"In particular any local anglers who may have seen any suspicious activity or any new faces not usually present at the lakes."
Police said Mr Buchel had been with a friend in Heath Park, Dagenham, on 13 March when they became involved in an altercation with a group of men.
The last time he was seen that day was in Braintree Road.