London mainline railway station workers to strike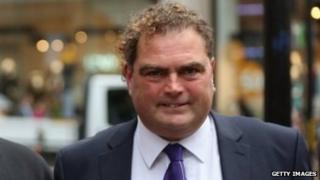 Workers at London's mainline railway stations are due to strike for 24 hours over pay freezes and pension cuts.
The Transport Salaried Staffs Association (TSSA), Unite and the Rail, Maritime and Transport (RMT) unions will strike at 07:00 BST on Friday.
The first in a series of strikes, it will see back-office staff walk out, affecting customer call centres.
Transport for London (TfL) said disputes were resolved "by talking and not by taking strike action".
Transport Salaried Staffs Association (TSSA) general secretary Manuel Cortes said: "Needless to say, the suggested pay freeze and cuts to final salary pensions do not apply to senior managers at TfL.
Work to rule
"It is junior managers and supervisors doing vital work to keep London moving that are facing this cut in their living standards."
Union members are also working-to-rule from Tuesday.
TfL said the proposed changes affected how staff would be awarded their "annual bonus" which is due to become performance-related.
Tricia Riley, TfL's human resources director, said: "Our proposed changes will ensure that our non-operational staff, who provide valuable management and support functions, are fairly paid based on their performance and their pay relative to the external jobs market.
"We have been engaging with the trade unions on these issues since November and we are happy to meet the unions at any time to continue these discussions in a number of areas."
She added: "Should the strike go ahead, there would be no impact on transport services."
A 72-hour tube strike by members of the RMT, which was set to start at 21:00 BST on Monday, was averted following talks between the union and TfL.
The planned action, which followed a 48-hour strike last month, was over ticket office closures.