Inmates vulnerable to attack, prisons inspector warns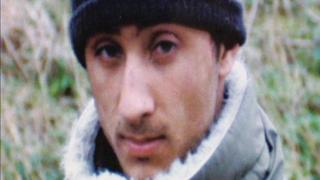 The chief inspector of prisons has warned that inmates could be vulnerable to attack by cellmates because of poor information sharing within the system.
A total of 88 recommendations were made in 2006 after teenager Zahid Mubarek was murdered by his racist cellmate at Feltham prison in 2000.
An HM Inspectorate of Prisons said identifying prisoners posing a risk was often "delayed and poorly completed".
But improvements have been made, the report said.
Mr Mubarek died after being beaten with a table leg by known racist Robert Stewart in his cell at Feltham Young Offenders' Institution, in south London.
The report found:
The implementation of new processes has been inconsistent
The risk assessment processes that might identify a prisoner who posed a risk to others are too often delayed or poorly completed
Information-sharing is still a considerable weakness across the prison estate
Too many prisoners still share cells designed for one, regardless of sentence status
Prisoners from black and minority ethnic groups consistently report a worse experience than white prisoners
Frances Crook, chief executive of the Howard League for Penal Reform, said: "I was part of Zahid Mubarek's family's delegation to the then Prisons Minister, Paul Boateng, that led to the setting up of the inquiry.
"I was pleased that progress was made in making prisons safer places in the years following his death, but all that effort is now being undermined."
Chief Inspector of Prisons Nick Hardwick said: "There was a real danger that the Keith Inquiry into Zahid Mubarek's murder had become filed under 'completed business'."