Leyton Orient drops objection to use of Olympic stadium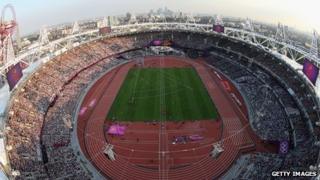 Leyton Orient Football Club has settled a dispute with the Premier League over its decision to allow West Ham to occupy the Olympic Stadium.
West Ham was declared as the anchor tenant for the stadium in March 2013 and will pay £2m a year in rent.
Leyton Orient had feared West Ham's tenancy would affect the number of fans attending its own matches nearby.
It says it has now reached a "confidential agreement" in its dispute.
In September, Leyton Orient's written application for judicial review into tenancy of the stadium was rejected.
West Ham is expected to move into it from August 2016.