Smithfield Market redevelopment plans rejected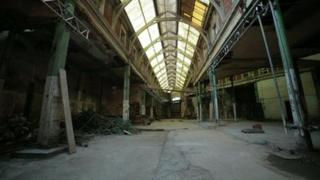 Plans to demolish part of the historic Smithfield Market in central London have been rejected by the government.
Henderson Global Investors wanted to knock down part the markets in Farringdon and replace it with an office and retail development.
But ministers agreed with the planning inspector that the benefits were "not enough to outweigh the potential harm to an area of such historic value".
The Victorian Society also welcomed the decision.
Some of the Victorian buildings have been derelict for 30 years and there were plans to replace them with a public piazza with restaurants and cafes, as well as multi-storey office blocks.
The areas proposed for demolition were formerly used as a general market and fish market.
Chris Costelloe, director of the Victorian Society, said: "These buildings are vital to the character of Smithfield and to the commercial, industrial and architectural history of the City of London.
"Buildings like Smithfield general market are what make the City such a special place."
He added that following the decision a revamp of the market should be encouraged to repair the "magnificent" buildings.
The developers have six weeks to appeal against the decision by making an application to the High Court.
It is the second time a bid to redevelop the western end of Smithfield market has failed.
In 2008, an attempt to knock down the general market and replace it with an office block was refused planning permission.