Contract killer 'Freddy' guilty of Tottenham Turks gang boss murder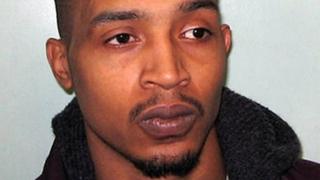 A hired killer nicknamed "Freddy" after the Nightmare on Elm Street character has been found guilty of killing a gang boss and shooting the getaway driver.
Jamie Marsh-Smith, 23, was hired to kill Zafer Eren, the leader of the Tottenham Turks gang by street war rivals the Hackney Turks.
Days after the murder, he shot his accomplice and co-defendant in the case, Samuel Zerei, 21.
Both were found guilty at the Old Bailey of Mr Eren's murder.
The court heard how Marsh-Smith was recruited by the Turkish gangsters because he came from outside their community and would not be suspected by police.
The "bloody and lethal feud" between the two gangs in the last few years has involved murder, attempted murder, beatings, threats and damage to shops and clubs belonging to those perceived to be associated with one gang or the other, the court was told.
Marsh-Smith fired seven shots, hitting Mr Eren three times in his back outside the victim's home in Southgate in April last year. He then walked to the getaway car, driven by Zerei.
Days afterwards, Marsh-Smith, of Manor House in north London, shot Zerei in Markfield Park, south Tottenham, in the early hours, because "he knew the truth".
The 21-year-old from Newington Green, north London, survived the attack by running to a house and getting help.
Before he was taken to hospital, he managed to text his brother: "The yute dat shot me lives at 18 commonwealth road N18 his name is Jamie."
Marsh-Smith was also convicted of attempting to murder the gang boss's cousin Inan Eren.
Marsh-Smith's half-brother Wayne McNeish, 23, of Hampstead, was convicted of perverting the course of justice by helping him flee London after the shootings.
The jury is still deliberating on charges against Tyrone Wright, 19, of Leyton, and Christopher Annan, 23 of Whetstone. They both deny attempted murder.