Met police 'dropping off gang members in rivals' territory'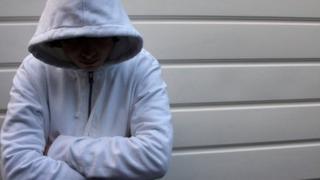 The Metropolitan Police is facing allegations that it is putting gang members in danger by dropping them off in their rivals' territory.
The Independent Police Complaints Commission said it had been told of "several occasions" this occurred after questioning a suspected gang member.
"These are serious allegations," the police watchdog said.
Scotland Yard said it had "not received any complaints referring to the anecdotal information provided".
The Met said it "would treat any such allegation seriously and investigates all complaints".
'Significant risk'
In a submission to the Commons Home Affair Select Committee on gangs and youth crime, the IPCC said: "A number of stakeholders have told us, on several occasions, about young people who have been stopped or detained by police and accused of being a gang member before being transported in a police vehicle."
It added young people had then been "dropped off (in their view, deliberately) in neighbouring housing estates or different parts of the city that are recognised as being the domain of rival gangs, thereby placing them at significant risk of being seriously hurt".
The Met said it "acts upon information given to us about those involved in gang-related criminal activity, targeting gang members based on their propensity for violence and actual violence".
"We focus our efforts on all areas of their criminality to ultimately reduce gang violence on the streets of London," a spokeswoman for the force said.