Alice Gross search: Hunt for missing man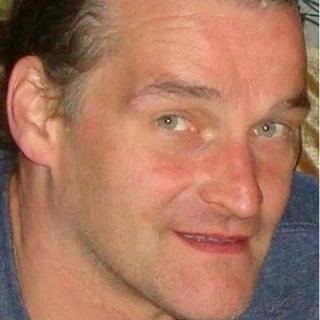 Police investigating the disappearance of Alice Gross want to speak to a Latvian man seen on the same canal towpath used by the schoolgirl.
The Met have made a new appeal to find Arnis Zalkalns, who went missing a week after Alice and used the Grand Union Canal route to get to work.
Alice, 14, from Hanwell, was last seen on CCTV cameras on 28 August by the same canal route in west London.
Mr Zalkalns, 41, was reported missing on 5 September.
He had failed to meet a colleague on the morning of 4 September to cycle to work on the canal path.
Mr Zalkalns rides a red Trek Mountain Bike and was due at work in Isleworth, police said.
The 5ft 10in builder was last seen on 3 September at his home in Ealing, where he lives with his partner and child. He is of stocky build and has dark brown hair that he normally wears tied in a pony tail, Scotland Yard said.
Family 'very worried'
Det Supt Carl Mehta said: "It is completely out of character for Arnis to go missing. His family is very worried about him.
"Given the time that Arnis was last seen, and that he travels to work along a similar route to the one we know Alice took on the 28 August, I am really keen to speak to him.
"I would stress that based on what we know now there is no evidence to suggest that Arnis and Alice knew each other."
There has also been a report of a new sighting of Alice's rucksack after a couple came forward who saw it before it was picked up by the River Brent between Hanwell Bridge and the Grand Union Canal on 2 September.
Scotland Yard has urged anyone else who saw the rucksack to get in touch.
An appeal for more information was made on the BBC One TV programme Crimewatch and Scotland Yard has released an interactive map of the route Alice took.
Alice's mother Rosalind Hodgkiss encouraged anyone with information about her whereabouts to "come forward to the police and get her home because that's where she belongs and she needs to be here with us".
Ms Hodgkiss told BBC's Crimewatch: "There's not a moment of the day that you don't think about Alice and where she is, what might have happened or why she might have gone missing.
"It's almost impossible to describe what that pain feels like but we just want her to know: please Alice, if you're out there, come home."
The girl is 5ft 2in (1.57m) tall and of very slim build with shoulder-length, light brown hair.
When the Brentside High School pupil left her family home at 13:00 BST on 28 August she was wearing dark blue jeans and a grey top, and tartan framed glasses.
Det Ch Insp Andy Chalmers said: "A couple have come forward to tell us they saw Alice's bag on the evening of Thursday, 28 August, at about 20:15, on the footpath that runs besides the River Brent between Hanwell Bridge and the Grand Union Canal. They didn't move the bag or look inside it."
Her bag had also been spotted by two builders, he previously said.
Earlier the Met said a 25-year-old man had been released with no further action to be taken after he was arrested on 6 September on suspicion of murder. He had previously been released on police bail, pending further enquiries.
A second man, 51, who was arrested on 7 September, was released the following day with no further action to be taken.