Man jailed over Marcus Innocent murder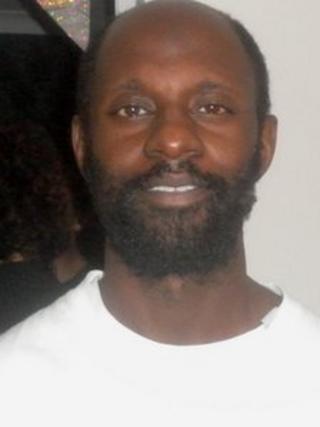 A man has been jailed for 14 months after he was found guilty of violent disorder in connection with the death of Marcus Innocent.
Abdirizak Ibrahim Abdi, 26, of Hervey Road in Blackheath, south-east London, was initially charged with murder.
After the prosecution concluded its case at the Old Bailey, the charge was changed to violent disorder.
Mr Innocent was shot dead by a group of men who had wanted to confront a rival gang.
The victim was not a member of the gang and the court heard there was "no reason" for his death.
In July, Daniel Burgess, 34, from Dartford, was sentenced to life, to serve a minimum of 28 years in prison, after being found guilty of his murder.
Perry Sutton, 24, from Dartford, and brothers Pat and Jack Brennan aged 21 and 22, from Greenwich, were cleared of murder but found guilty of conspiracy to cause grievous bodily harm with intent.
Sutton was sentenced to 10 years in jail while the Brennan brothers were sentenced to 11 years each.
Richard Brennan, 28, from Greenwich, was also found not guilty of murder, but convicted of possessing a firearm with intent to endanger life.