Parents take fight over daughter's remains to court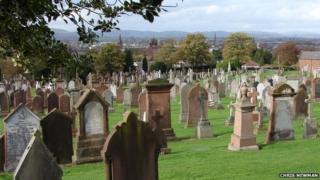 A divorced couple have gone to court to resolve their argument over what to do with their 24-year-old daughter's remains.
Ayesha Khan, from Upper Norwood, south-east London, died earlier this month after developing a brain tumour.
Her mother, Helen Fox, wanted Ayesha to be cremated, but her father, Mohammed Khan, wanted her to be buried.
The judge ruled in favour of cremation in line with Ayesha's wishes, despite her father's religious objection.
Mr Khan, a Muslim, argued that cremating his daughter would have caused her "more pain", telling the court "I do not believe in cremation".
Miss Fox told the court she had brought up Ayesha following the couple's divorce 20 years ago.
Ayesha had been educated at a Church of England school and had wanted to be cremated, Miss Fox said.
She said she had offered to divide her daughter's ashes into two caskets so that Mr Khan could bury one of them, but that he had refused the compromise.
Mr Khan said Ayesha was not a practising Muslim, but had not changed her Muslim name.
The judge said Ayesha's wishes "should be adhered to and respected", adding: "Whilst Ayesha may nominally have been a Muslim, she never practised as a Muslim."