Pensioner jailed after 'pedal confusion' collision kills mother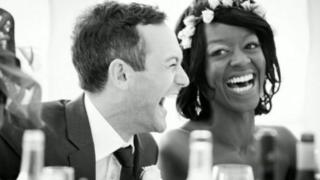 A pensioner who killed a woman after he mistook the pedals of his car has been jailed for 18 months.
Desreen Brooks died in front of her husband and two-year-old son after she was hit by a vehicle driven by Geoffrey Lederman, 85, from St John's Wood, north-west London.
Lederman was sentenced for causing death by dangerous driving at Blackfriars Crown Court.
Police said the pensioner had pressed the accelerator instead of the brake.
Lederman, of Hamilton Terrace, was also disqualified from driving for life.
Mounted pavement
Lederman was driving down West End Lane, in Hampstead, on 10 November 2012, after he had spent the day at a bridge congress with a friend, police said.
The Mercedes mounted the pavement on the wrong side of the road, ploughing towards nine pedestrians and knocking down a traffic light.
The vehicle ran into Ms Brooks and 23-year-old Amy Werner and only came to a halt after hitting a garden wall, police said.
Ms Brooks, from East Dulwich, in south-east London, who had been walking with her family to the train station, died instantly.
Ms Brooks' husband Ben Brooks-Dutton described in court how he had been pushing their two-year-old son's buggy and steered it to one side when he saw the car coming and turned around to see his wife on the floor.
Ms Werner, an American student, was taken to hospital with life-threatening injuries. She suffered brain damage and lost the sight in one eye after the collision.
Lederman fractured his sternum and was also taken to hospital for treatment.
He told officers he had tried to steer around another vehicle and realised he was approaching a bend in the road too fast.
He said he had pulled on the handbrake, but lost control of the vehicle and decided he had no choice but to crash the car and aimed for a wall, police said.
Lederman said he had not seen the nine pedestrians on the pavement.
Investigators showed he had not applied the brake during the incident and instead accelerated hitting Ms Brooks at an average of 54 mph.