Soho robber of 92-year-old for £5 pleads guilty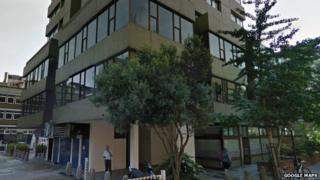 A man has admitted robbing a 92-year-old for £5 in central London.
Soloman Bygraves, 29, of no fixed address, followed Stanley Evans, into his Ingestre Court block of flats in Soho, and pushed the pensioner over to reach his wallet.
Southwark Crown Court heard Mr Evans, now 93, suffered a shoulder injury in the incident, in the communal area of the flats, on 31 January.
Bygraves has been remanded in custody for sentencing on 13 April.
During the hearing John Causer, defending, said his client had a lengthy criminal record and a "background of mental health issues and drug issues".
Mr Evans did not require hospital treatment for his injury.