The election that's really sparking London's interest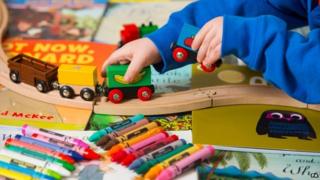 There's nothing like an election to bring a few new ideas to the surface. Or even, newly, a few old ideas. The question is: which election?
In London it's not May 2015 so much as the race for City Hall 2016 that's providing the stimulation.
Arguably the people trying to promote the most discussion are the candidates who could be mayor.
Just last week we had David Lammy analysing the painful impact of property crime on small businesses. He also questioned the response of the police and wider criminal justice system.
Tessa Jowell has been calling for cheaper fares and interest free loans for part-time working mothers, after chairing a study of the childcare barriers in Lambeth and Southwark.
Diane Abbott marked the week with the launch of a new mayoral website and a newspaper column attacking David Cameron's promise to get private developers to build 200,000 "starter" homes.
Meanwhile Sadiq Khan - fortunate to have a platform as shadow justice secretary as well as spokesman for London - vowed in a spread in The Guardian to restore the role of judicial review and make it easier for people to challenge government policy.
'Hashtags and selfies'
And this week Christian Wolmar, the only non-MP in the Labour race so far, will set out proposals in his specialist area, transport.
A lot of what's being aired is unlikely to be adopted officially by the party or get into its manifesto, but it's all helping focus the debate on pressing London issues.
And as these mayoral hopefuls deploy their hashtags and selfies, criss-crossing the capital on the campaign trail, few constituency candidates are complaining when they bring with them extra canvassers and leaflet distributors.
For the Conservatives, deputy mayor for policing Stephen Greenhalgh has declared and been straying off-brief and off-message, talking about trains and ruffling feathers at Transport for London with pledges to cut fares.
A prescription for improving buses is likely soon.
In short, there's thought. Lots of it. And far from confined to the politicians.
There's been an outpouring of research from lobby groups, campaign outfits and think tanks on issues from devolution to affordable housing. And new think tanks springing up - focused on London.
Baroness Brady
The centre-right Policy Exchange recently launched the Capital City Foundation, an interesting move coming near the end of Boris Johnson's mayoral reign and whose administration it furnished with plenty of ideas and personnel in his early days.
It's seen as demonstrating a serious continuing Tory commitment to London in policy terms; no sign of giving up hope post-Boris.
And some suspect it may want to play a central role in finding a Tory successor.
Baroness Karen Brady of Knightsbridge was star guest at the think tank's post-launch dinner, with among others the current mayor.
She seems determined to resist his or anyone else's encouragement to stand, and some think her presence in the House of Lords makes it difficult now anyway.
But it's clear the Conservatives' search for options is intensifying, as they prepare - like Labour - to select soon after May's election.