Suspect sought over London bus threat sex assault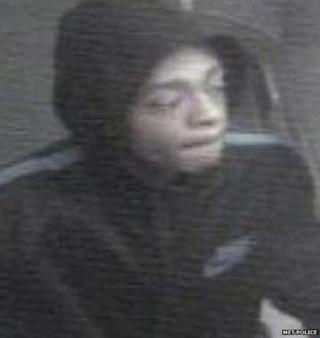 Police have released an image of a man wanted in relation to an attack on two boys who were forced off a London bus and made to carry out a sexual assault.
The teenagers were on the route 133 bus when they were threatened by a man who told them he had a knife, the Met said.
He forced them off the bus into a park in Newington Butts, where they were made to fight and steal from a shop.
He then led them to a block of flats in Walworth, where he forced one to commit the assault, police said.
'Controlled by fear'
The suspect targeted the boys at about 19:55 GMT on 11 February, Scotland Yard said.
An image of a man they want to speak to in relation to the incident has now been published.
Det Con Amy Beautridge said: "This was a most unusual crime and distressing crime, during which the two young victims were terrified by threats made by the suspect.
"He used their fear to control them and force them to effectively do as he said.
"Despite their young age, the victims have been incredibly brave in coming forward and providing information to the police and I would praise them for this."