Conservative Dan Watkins to contest Tooting seat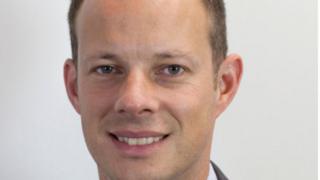 A local businessman has been chosen by the Conservatives to try and win back Tooting from Labour in a by-election after the new London mayor Sadiq Khan stepped down as an MP.
Dan Watkins, 38, stood as Conservative parliamentary candidate for 2015 against Mr Khan, losing by 2,842 votes.
He has run a business in Earlsfield since 2006 and is a Governor at Oak Lodge School for the Deaf in Balham.
Labour has announced Rosena Allin-Khan as its candidate in the June 16 poll.
Mr Watkins lives with his wife Tamara, a social worker, and his one-year-old son Harry.
He said: "I am hugely honoured to have been selected as the Conservative candidate in an area I have called home for 15 years and where I am proud to now be raising my family."
Mr Khan was first elected to represent Tooting for Labour in the 2005 general election.
Winning 1,310,143 votes in the London mayoral election, he received the largest personal mandate of any politician in UK history.