Communication failure 'major factor' in death of rapist's parents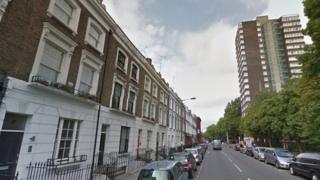 Communication failures were a major factor in the deaths of a couple whose son killed them before committing suicide, an inquest has found.
Convicted rapist Ashraf Amrani, 30, was on bail when he was found dead in west London on 13 February, 2015.
His parents Hassan, 72, and Zohra, 59, were found the next day.
Granting him bail and the fact probation services were not made aware of his arrest contributed to their deaths, the court heard.
The jury was previously told Amrani had served several years for rape and had convictions for possession of cannabis and an offensive weapon.
He had been arrested on 10 February after reportedly pursuing a stranger through the street with a large knife.
'Very wrong'
Amrani fell ill on the way to the police station and was taken to hospital to be treated for the after effects of taking nine ecstasy tablets.
He was later released on street bail - when a suspect is bailed without being taken to the police station - by Sgt Sandy Gordon, a decision the officer later told the inquest he got "very wrong".
The jury returned a verdict at the Royal Courts of Justice of unlawful killing for both Mr and Mrs Amrani.
It found the fact the probation service was not informed of Amrani's arrest and the decision to grant him street bail were both "significant contributing factors" in the couple's deaths.
Amrani died of multiple injuries consistent with a fall from extreme height. His body was discovered on a first-floor roof at Mickleton House.
Coroner Bernard Richmond QC said he would ask the government to consider policy changes, including those surrounding street bail when someone is on licence.
"The law requires an answer to that," he added.